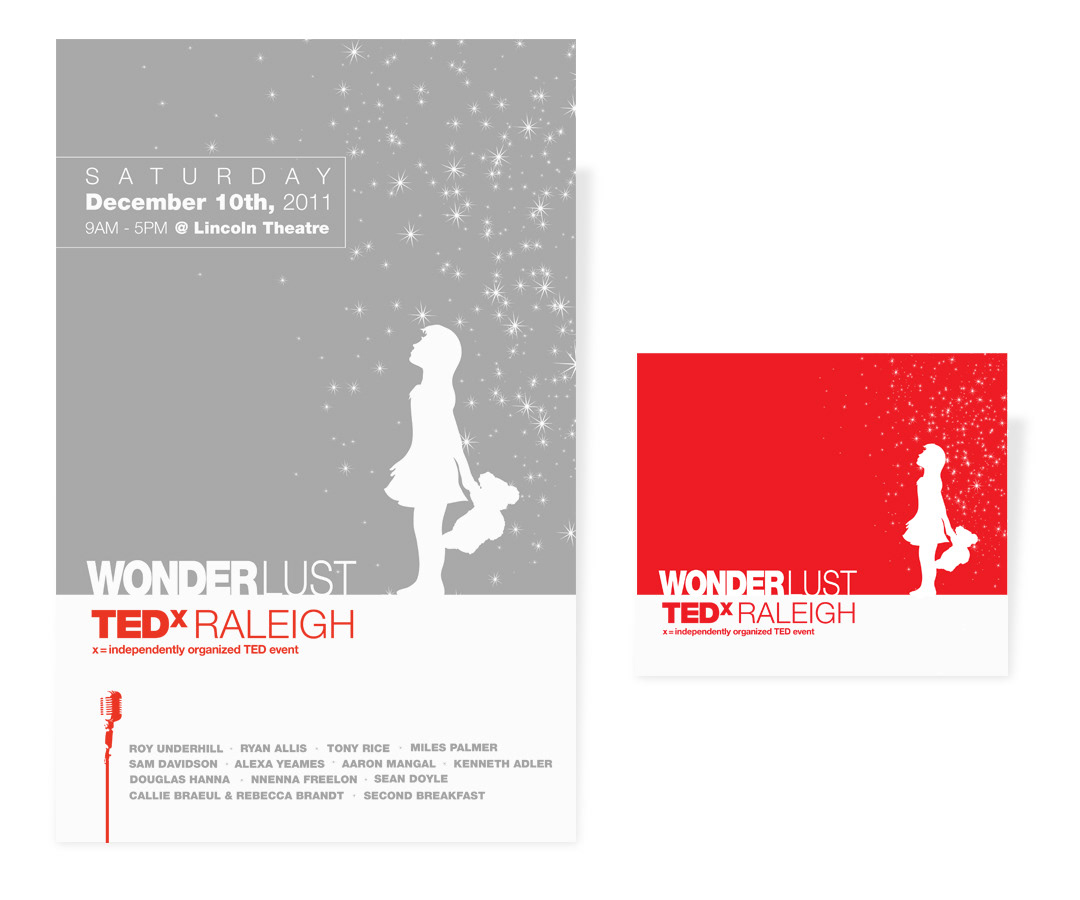 TEDx

 |  

Graphic Designer
I was lucky enough to be asked to design for Raleigh's local TEDx event for 3 years in row. As a big fan of TED i was delighted to work within their own amazing branding and add my own feel to each years conference.  
2011: Poster and brochure cover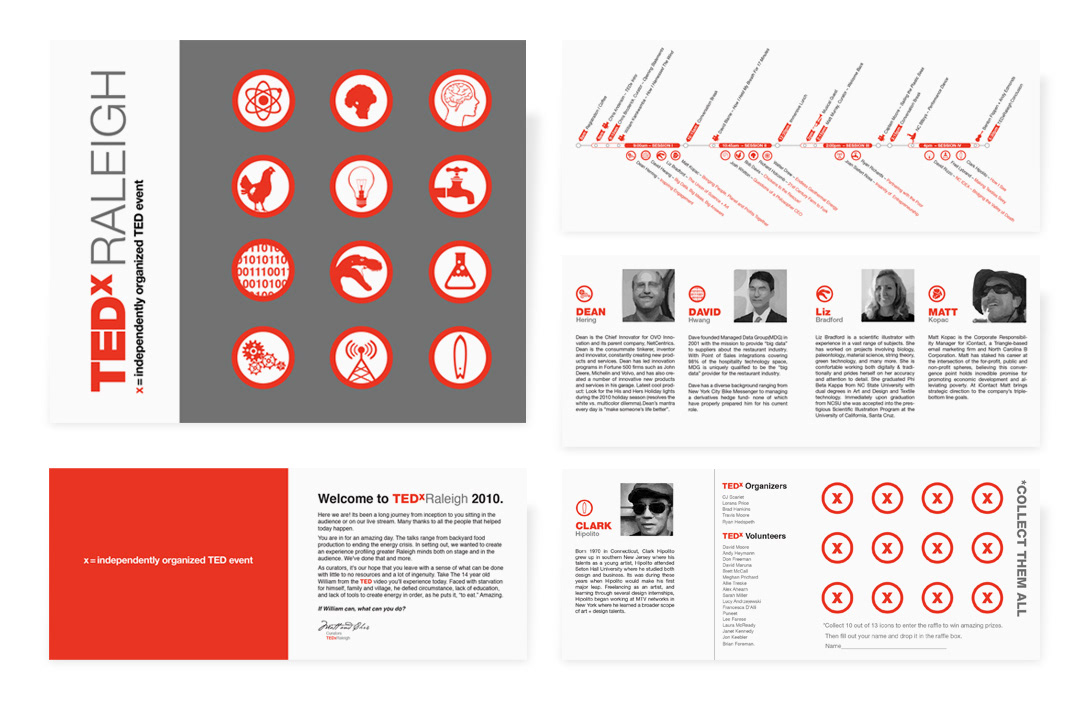 Keeping with TED's already clean branding, I created a set of icons to represent each speaker for a quick reference to what they were experts on and to brand them throughout the event.